Property Owners & Investors
RAW Property Management provides an extensive range of management services, we often customize our offering to fit our client's individual needs. Interested in beginning or expanding your real estate portfolio?
Let us know how we can help you, contact us.
Acquiring the right property for the right price is just the beginning of successful real estate investment.  Ongoing management, failure to comply to legal standards and property maintenance are what most people cite as their reason for not profiting in real estate. Most investors are surprised as to how much time is actually involved in managing their own properties.
Enthusiasm is not something easily found – we love what we do and it shows. By helping our clients manage properties they currently own and helping them expand their current portfolios from start to finish we can confidently say that we have a lot to offer.
We are a full service broker in addition to being a property management company, we can find investment property at the right price, oversee the rehab or updating involved, find good tenants and keep them happy – all adding up to stress free income for our clients.
Hiring a qualified professional is a smarter way to spend your time and energy. So many questions and lots of time learning and developing a property management strategy – from the legal standpoint of tenant's rights, both federal and local government regulations, to background checks, to finding and maintaining good qualified tenants. Property management can be time consuming.
How much is your time worth as an hourly rate? For the amount of time the average property owner spends searching for tenants, wondering if their background checks are effective, maintaining the property/buildings, collecting rent, chasing slow or no pay tenants (again, wondering if your background check process is a good one) – dealing with evictions and  maintenance calls on weekends and after hours. All of these tasks are what most people state as their reason for not investing their money in real estate rentals – don't let this stand in your way. As industry professionals and property owners ourselves, we love what we do and we're good at it.
RAW Property Management currently manages multi-family properties and apartment buildings for our clients along with our own. We handle all aspects of property management – from tenant prospecting, application/background checks, ongoing tenant relations and property maintenance. We have a wide array of experience: Section 8 and Housing Vouchers to Corporate Rentals, we can tailor our services to specific client needs.
We can provide a little help or a lot – consultations and some a la carte options are available too. We can help set up an initial strategy (including rental ads, background checks, pertinent documents (Leases, Walk Thru/Move Out Checklists, ETC.) and then leave you to it. Or we can provide full service property management – again, we can custom tailor to fit an individual client's needs.
Please contact us– we are happy to help and welcome the opportunity to be of service.
Contact Us for a Free Property Management Quote
Property Management Quote
CURRENTLY FOR RENT
Click here for the "For Rent" RSS Feed containing live or emailed updates about rental homes as they become available.
Investors reports delivered via email or RSS feed.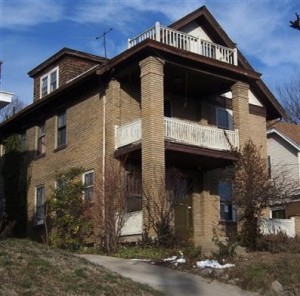 CONTACT US
RAW Property Management
5535 Colerain Ave.
Cincinnati, OH 45239